NFL players are locked out. NBA players will share the same fate in about 10 hours. Two of the top sports leagues in North America will both be shut down.
Players and owners don't trust each other. They want their "fair share." Translation: They want more, they want everything.
Players are employees. They have rights, that's for sure. But like any other business, if an employee doesn't like the employer's rules and ideas then they won't work for that employer. Then the employer must find a new worker, and there are plenty of other potential players out there.
Owners are accountable, too. If they don't treat their "employees" right then they won't have any workers, and definitely not the best ones out there.
Both groups need to just grow up basically.
NBA owners are willing to lose an entire season of play (which is stupid considering the NBA finally had a good season of ratings for the first time in close to 15 years) so the winter months are now under full control of the NHL. We might start see TNT broadcast hockey games on Christmas day to maintain their sporting event broadcasts.
The NFL season is in danger of being at least shortened, meaning the end of the MLB season will be without competition for once. With no professional football, other sports have a chance to get the spotlight for once. Might MLS finally make a name for itself? IndyCar racing is looking to do a race televised by ABC during the normal slot of Monday Night Football, so a good broadcast there could get open-wheeled racing the final push it needs to take its already improving ratings and move to national prominence. College football is all that's left for pigskin fans, which means the BCS will be under more scrutiny than ever. Might some games move to Sunday? Some teams have Thursday or even Wednesday night games to get higher viewer ratings since there are no other college football games on those nights. Now with no professional competition, NCAA players might get an early wish to "play on Sundays."
Finally, SportsCenter will become more like the World News discussing striking workers instead of sports highlights.
OchoCinco will make highlight reels by wrestling alligators instead of catching a rare touchdown.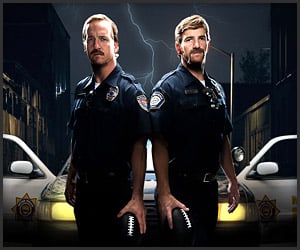 Terrelle Pryor will get recognition from his off the field antics instead of his skills on the field…oh wait, that's already the case…
Whatever may happen, there's one thing that is certain: sports fans will be in for some BIG CHANGES over the next six months and beyond. NBA and NFL ratings will very likely fall, and others will rise in their place and get their chance. NASCAR got its chance 15 years ago with the IRL/CART split, who will benefit from this work stoppage?